Electronic Merchant Systems Offers Payment Processing Services to Craft Show Sellers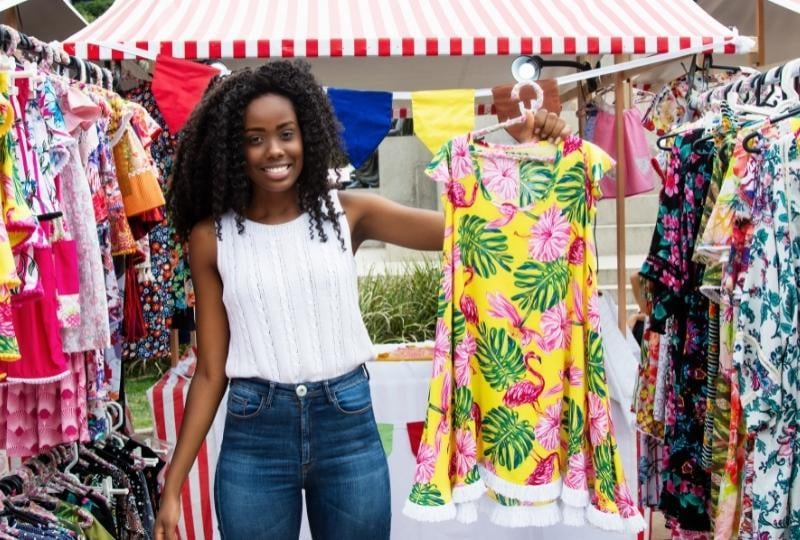 Cleveland, Ohio-
Electronic Merchant Systems (EMS), based in Cleveland, Ohio, is pleased to announce that as craft show season approaches, they are ready to offer the EMSmobile app to enable craft fair vendor credit card processing. This will allow craft show vendors to receive payments from anywhere via debit or credit cards, keep customers' credit card information in a secure place, send invoices via email -email to customers, etc. This is important for craft show vendors who have a lot of work to do in preparation for the event. They have to invest in their products and that includes the overhead to manufacture them. And there is also the visual branding that needs to be taken care of during the craft show, such as tables, banners, signs, etc. The problem is that many customers will want to pay with their credit or debit card and if the business is unable to process this type of payment, the business can lose a lot of sales.
Fortunately, with the EMSmobile app, craft show vendors would be able to quickly turn their tablet, Android smartphone or iPhone into a mobile card credit processor. This will allow them to process credit card payments wherever they are, including at the craft fair venue.
An EMS spokesperson said: "If you stick to cash only; or have outdated and slow payment processing solutions, you could lose customers. Customers browse often and don't want to spend too much time at a single booth with a tedious mobile checkout process or queuing if your card reader is slow. Likewise, more and more people do not have cash on them. We offer EMSmobile for craft show vendors who want to accept credit cards in any form (dip, touch or swipe), email invoices, store credit cards, and more.
EMSmobile has three key features that can greatly help the craft show seller. Email invoicing allows them to email an invoice to their customers where they can pay with a single click. By offering customers this payment method, they will be able to pay quickly, easily and securely. EMSmobile also offers secure storage in a vault. By leveraging EMS virtual terminal technology, craft show vendors would have peace of mind knowing that their customers' credit card information is held securely and can be easily reused when the customer makes a another purchase, so they don't have to ask for the customer's credit information again. This feature allows the user to set up a recurring billing schedule for certain customers. And finally, EMSmobile also equipped with business management tools. These tools will allow the Craft Fair to manage various aspects of the business through the EMS Merchant Console. This payment software allows the user to easily monitor invoice status, assess sales trends, and more.
EMS would like to point out that mobile payment processing offers several benefits to craft show vendors. First, it will minimize costs because conventional credit card processing equipment is not required. Second, it will provide an improved customer experience. Indeed, customers will find it convenient to make payments by credit card on the spot or via emailed invoice. Third, it provides better security and efficiency with secure vault storage. And fourth, the craft fair seller will have more time to spend on improving the business.
Launched in 1988, Electronic Merchant Systems is a national payment processing and merchant services company with over 30 years of experience in the payments industry. They have played a key role in helping local businesses grow by allowing them to accept card payments, including major debit cards, all credit cards, electronic check services, electronic bank transfers and stored value cards. They also offer 24/7 customer support whenever needed and they have already provided support to tens of thousands of retail, internet and start-up businesses nationwide. Around 95% of EMS customers have already taken advantage of the significant savings offered by a price review. EMS has 11 regional sales offices in different locations across the United States and over 100 cities have an EMS presence.
Those interested in EMS Mobile Payment Processing for Craft Fair Vendors may visit the Electronic Merchant Systems website or contact them by phone or email.
###
For more information about Electronic Merchant Systems, contact the company here:
Electronic merchant systems
(800) 726-2117
[email protected]
250 W Huron Road #400
Cleveland, Ohio 44113