Challenges faced by low-income groups and older people in accessing financial services | Chennai News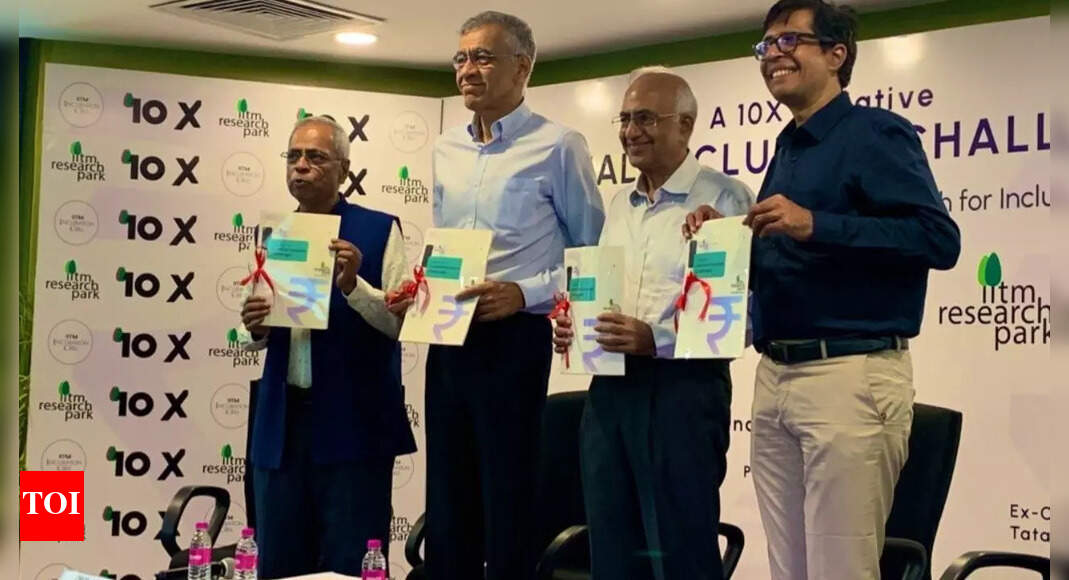 'Financial Inclusion Challenges', the report defines the challenges low-income groups and older people face in accessing financial services and recommends solutions.
It was launched on Tuesday by industry veterans including Gopal Srinivasan, Chairman and Managing Director, TVS Capital Funds, S. Mahalingam, Former Chief Financial Officer, Tata Consultancy Services, V. Kamakoti, Director, IIT Madras and Ashok Jhunjhunwala, Chairman – IIT Madras Research Park (IITMRP).
Among the key findings of the report is the recognition that Cash in Cash Out (CICO) needs to improve in rural areas, as currently an average rural customer lives approximately 4-5 kilometers from the nearest CICO point. "Individuals like kirana store owners, merchants, etc. function as business correspondents to reach the end customer, especially in remote parts of the country," the report recommends. Similarly, the high amount of bank charges (sometimes even up to 60% of the transaction value) for purely digital transactions such as exceeding the free number of transaction limit, insufficient balance, updates by SMS, etc., should be reassessed, he adds. Simplifying the KYC process – which is currently cumbersome with requirements such as PAN, OTP or biometric verification – is another key recommendation made by the study.
The IITMRP relied on an extensive network of partner entities, including various rural-based fintechs and NBFCs, to publish this report and said it will also work towards the goal of inclusion with partners.
The growing proliferation of the BSNL 4G network in rural areas and the potential for growth in smartphone usage in the country offer great optimism for greater financial inclusion in India in the coming years, said Gopal Srinivasan, President and Director general of TVS Capital Funds.
"In a country with a population of 90 million adults, only a small percentage have ever made (at least one) digital transaction. Despite our achievements in the financial services sector, much of Indian society is still struggling with fundamental financial inequalities," said Ashok Jhunjhunwala, President, IITMRP and IITM Incubation Cell & RTBI. "We are confident that authorities and administrative officials will find this report an easy way to calculate policy changes that will impact positive and will enable India to truly become a leader in financial inclusion," he added.
The study is the first step towards the IIT Madras Research Park and the ambitious 10X nation-building program of the IITM Incubation Cell. Launched about 2 years ago, the 10X initiative aims to make India a world leader in specific areas by 2030, and some of its goals include achieving net zero, promoting technologies for assistance and progress towards financial inclusion, among others.