2 Grab man's debit card, buy gold for 99k, withdraw 1l | Pune News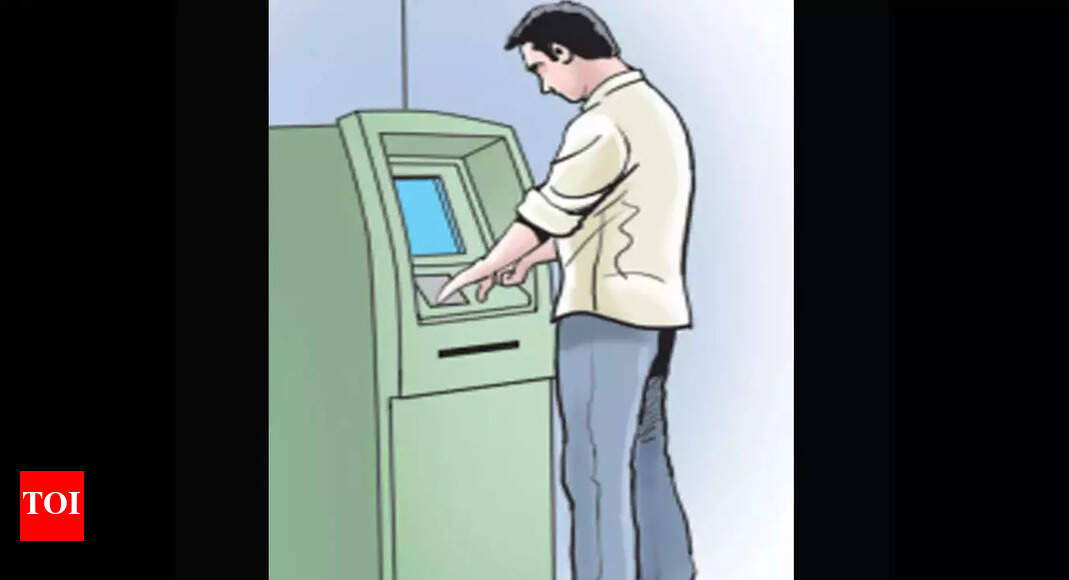 PUNE: Two men on Sunday afternoon snatched a 35-year-old man's debit card from inside an automated teller machine (ATM) along the Dehu-Alandi road and then used it to buy gold ornaments worth Rs 99,000 and withdraw Rs 1lakh.
Dehu Road Police Sub-Inspector SB Dhamal told TOI that Sanjay Davale went around 11am on Sunday to withdraw cash when two men entered the kiosk. "He couldn't withdraw the money when the duo offered to help," Dhamal said.
"One of them snatched the card from Davale and the duo started running away. After chasing for some time, the thief threw an unidentified card on the road and they fled," said said Dhamal.
Davale received a message about purchasing gold ornaments worth Rs 99,000 from a jewelry store in Dehugaon using his card. Later, his card was swiped 10 times at an ATM in Malwadi and Rs 1 lakh was withdrawn. "Investigation so far revealed that the duo saw the PIN when Davale was trying to withdraw the money and tricked him out of Rs1.99 lakh," Patil said.
Later, at Vikasnagar in Kiwale, the duo targeted an elderly person, who was inside an ATM of a public sector bank.
"When they tried to snatch the card from him, the man raised the alarm. After which people started approaching the kiosk. Seeing them, the duo had to flee without taking their car" , Dhamal said.
The police collected the CCTV footage from different locations. "We will arrest the two men soon," another Dehu Road police officer said.